Mexican Fish Report
Steelhead Are Showing up in Great numbers on The Clearwater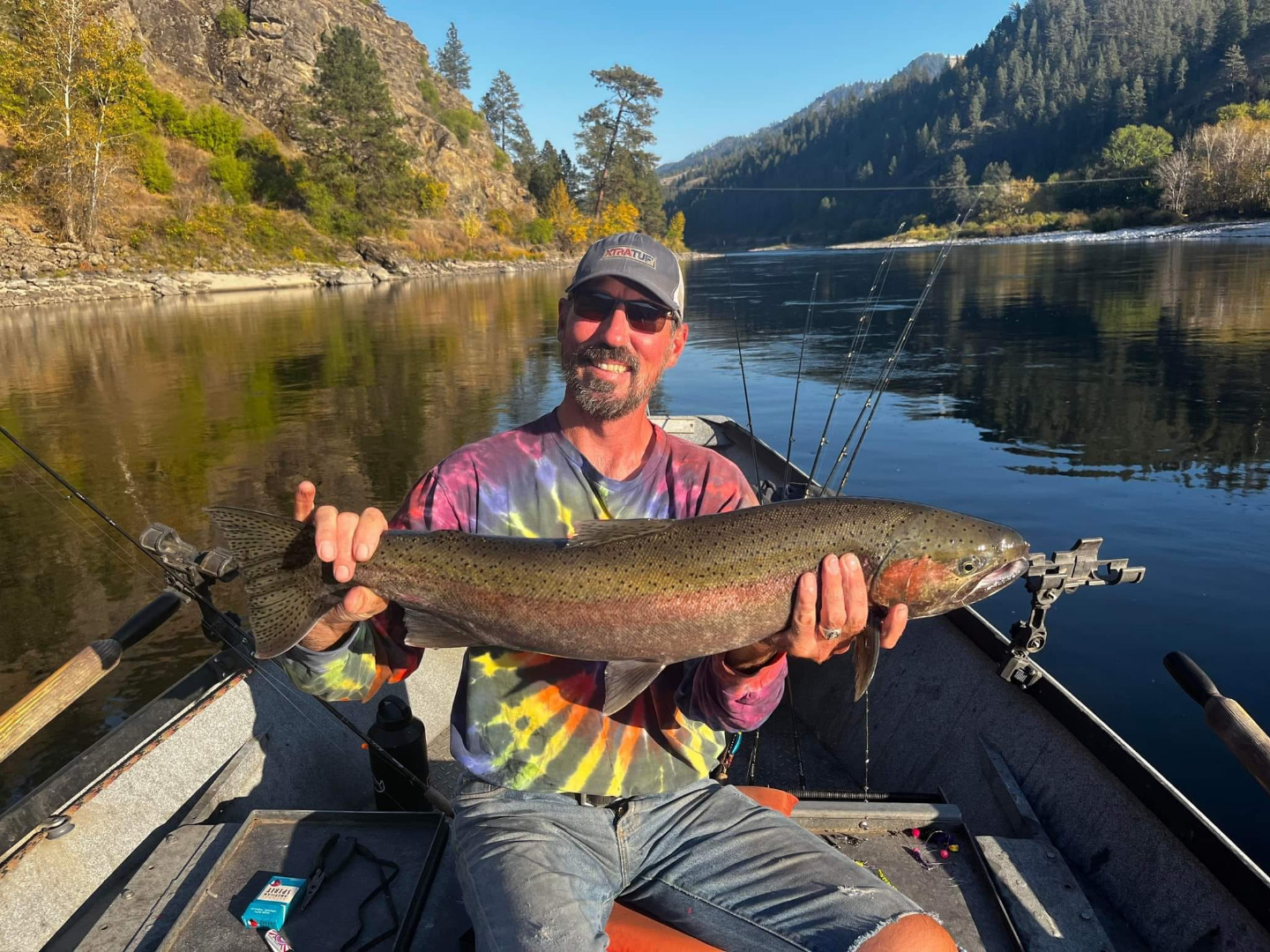 Photo Credit: Clearwater Steelhead Salmon Smallmouth/ Eric Wilcox, fishing guide for Swiftwater Outfitters
by Eric Wilcox
10-19-2022

The steelhead are really starting to show up in great numbers on the Clearwater now! There has been a trickle of fish slow but steady all fall. Despite what others may lead you to believe fishing has not been Dynamite but we have been catching fish out there. Low clear water conditions with no rain has made fishing tough and technical. That's why so many guides have been back trolling plugs. However, the situation seems to be taking a turn as I am doing consistently well now side drifting. I am a very excited angler and guide to see rain in the forecast because it's sorely needed and it will express the fish upstream into the upper reaches of the river in good numbers for the first time this fall. Here are a few fish from yesterday that a fishing buddy and fellow guide I went fishing with took pictures of.
I have a few token dates left in October and November and I'm looking forward to some of the best winter fishing we will have in over a decade! With that said, there are plenty of dates open in December, January, February and March. Starting on December 7th, every other Wednesday and every thursday, Friday and Saturday are available through March 15th. That will not remain that way for very long due too return regular clients that book every year. Motivated bookings that follow the rule of the early bird gets the worm usually find a spot on my calendar.
My calendar fills quickly so don't hesitate or procrastinate or you'll miss out! I'm guiding for Swiftwater Outfitters. Send me a message for current availability and prices in any other questions you may have about booking a trip. We hope to hear from you soon!
Eric Wilcox is a guide for Swiftwater Outfitters if you would like to go fishing with him contact him at Clearwater Steelhead Salmon Smallmouth Send Message